Villa Aglaia

Stunning holiday villa.
EOT licence 1476K10000437101.
Rental holiday accommodation near Gennadi, Rhodes, Greece.
Please click on any of the images throughout the site to reveal larger versions..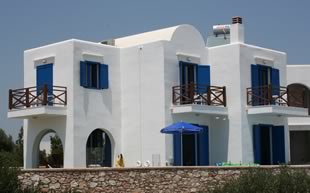 Designed by a renowned Athens architect, Villa Aglaia is a stunning holiday villa which is part of a select development of 9 varied properties situated just above the village of Gennadi at the south end of the beautiful Greek island of Rhodes. All the rooms have wonderful views. The bedrooms and living rooms have uninterrupted views of the sea whilst the views from the kitchen and bathroom look towards the magnificent mountains which are typical of the Rhodes landscape.
In Greek mythology Aglaia was the youngest of the Charites or Three Graces and is associated with beauty, well-being and comfort - entirely appropriate for our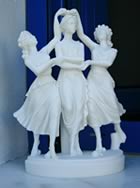 lovely home which we are proud to share with our guests.
Please contact us for more information:
Alan & Suzi Clayton